-
El
Lockheed Martin F-35 Lightning II
es una familia de cazas de quinta geración de un solo asiento y un solo motor, desarrollados para cumplir una multitud de tareas desde ataque, defensa aérea, misiones que requieren capacida de sigilo y muchas más.
Fue creado para remplazar al F-16, A-10, F/A-18 y al AV-8B como un caza táctico al servicio de los Estados Unidos y sus aliados.
Este avión nace del programa Joint Strike Fighter (JSF) un programa militar internacional iniciado y principalmente conducido por Estados Unidos
Para este programa sale de dos contendientes entre el Boeing X-32 y el Lockheed Martin X-35 para que en el año 2001 pase a ser sinónimo del Lockheed Martin F-35 Lightning II, el ganador de la competencia.
Boeing X-32
Lockheed Martin X-35
El F-35 tiene tres modelos principales, uno con capacidades de despegue y aterrizaje convencionales, el segundo con despegue corto y aterrizaje vertical y el tercero está diseñado para operar en portaaviones
El F-35A es la versión más pequeña y ligera de la serie.
Está pensado para sustituir tanto los F-16 Fighting Falcon como los A-10 Thunderbolt II de la Fuerza Aérea de los Estados Unidos.
De las tres variantes, el F-35A es el único equipado con un cañón automático interno, el GAU-12/U. Este cañón de 25 mm, desarrollado a partir del M61 Vulcan de 20 mm que lleva los cazas estadounidenses desde el F-104 Starfighter, también es utilizado por el AV-8B Harrier II del Cuerpo de Marines.
El avión STOVL F-35B está diseñado para reemplazar la segunda generación del Harrier, que fue el primer avión operacional de aterrizaje vertical y despegue corto.
La RAF y la Armada Británica utilizará este avión para reemplazar a los Harrier GR9.
El Cuerpo de Marines de los Estados Unidos usará los F-35 para sustituir tanto a los AV-8B Harrier II como a los F/A-18 Hornet.
El F-35B es similar en tamaño al F-35A de la Fuerza Aérea estadounidense y como el Harrier, sin embargo el cañón automático es opcional y debe ser transportado externamente, ya que su lugar (tras la cabina) lo ocupa el impulsor vertical, innovación que fue un factor decisivo en la selección del diseño como ganador del programa JSF
El F-35C es la variante naval con alas de mayor tamaño y plegables, superficies de control más grandes para mejorar el control a velocidades bajas y un tren de aterrizaje más resistente, para los aterrizajes en portaaviones. Al tener mayor superficie alar aumentará la capacidad de carga y el alcance, siendo el doble con combustible interno que el del F/A-18C Hornet.
Aunque las pantallas de información en los cascos ya ha sido integrados en aviones de cuarta generación como el sueco JAS 39 Gripen, el F-35 será el primero en utilizarlos como reemplazo de las pantallas HUD Se cuenta con reconocimiento de voz del sistema (entrada de voz directa) proporcionada por Adacel está previsto para mejorar la habilidad del piloto para operar la aeronave en la interfaz de la actual generación. El F-35 será el primero en EE.UU. operativos aviones de ala fija para utilizar este sistema, aunque los sistemas similares se han utilizado en el AV-8B y probado en los anteriores aviones de EE.UU., en particular el VISTA F-16.
-
http://www.airforcetimes.com/story.php?f=1-292925-1933931.php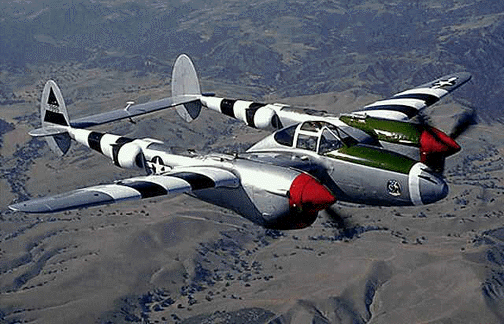 US AIRFORCE TIMES dijo:

With a nod to Air Force history, the service's chief of staff has dubbed the F-35 Joint Strike Fighter "Lightning II."
Gen. T. Michael Moseley announced the decision Friday at the Lockheed Martin facility in Fort Worth, Texas, where the stealthy multi-role fighter is made. He based the decision on input received from airmen as well as the other services and coalition partners involved in the JSF program, said Maj. Glen Roberts, a spokesman for the general.
The P-38 Lightning, the JSF's namesake, was designed in the late 1930s and was used during World War II. The Air Force's top two aces, Richard Bong and Thomas McGuire, both flew the Lightning, amassing 78 kills between them in the plane, Roberts said.
The name also refers to a supersonic British jet called the Lightning, built in the 1950s by English Electric. English Electric eventually became BAE Systems, an industry partner on the program.
Moseley considered five other names: Mamba, Cyclone, Piasa, Reaper and Spitfire II.
Friday's ceremony also marked the first public unveiling of the F-35A, the conventional take-off-and-landing variant. The aircraft rolled off the production line in February and has been involved in ground tests since, said Lockheed Martin F-35 spokesman John Kent.
First flight of the aircraft is scheduled for late October or early November, Kent added.
Última edición: